Popular apartment, beautifully renovated, perfectly located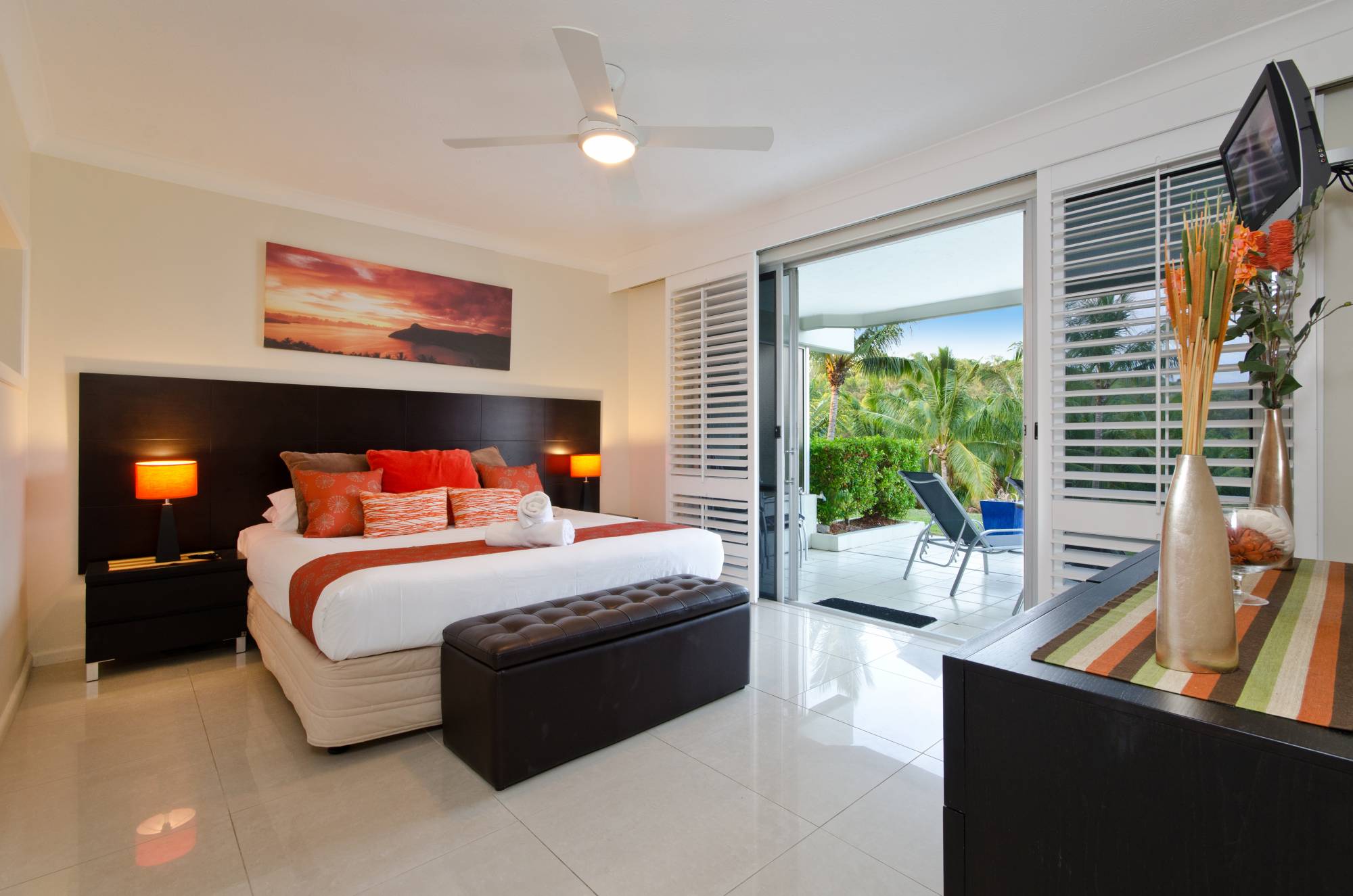 Accommodation Availability
Poinciana 003 Availability
Available
You can stay on these days but must check-out before 10am
Booked
You can check-in on these days but not before 2pm
Accommodation Rates
Off Peak

$600 per night - minimum 3 nights

$480 per night - minimum 4 nights

(Any other dates outside the below)

Peak

$550 per night - minimum 5 nights

(Christmas: 21 December - 10 January, Easter: 15 April - 19 April 2022

Race Week

$575 per night - minimum 8 nights

(20 August - 27 August 2022)

School Holidays

$495 per night - minimum 5 nights

(25 June - 15 July 2022, 2 April - 25 April 2022, 10 January - 28 January 2022 (Easter nights @ peak rate as above), 17 September - 7 October 2022)

Mid Season

$495 per night - minimum 4 nights

(September and October, outside of school holidays)
Includes buggy and on island return valet transfers.
About Poinciana 003 on Hamilton Island
Extensively renovated! Stunning GROUND FLOOR, 2 bedroom apartment. Beautifully furnished and a fantastic sought after location – walking distance to both the marina village and resort/beach area. A favourite with guests are the wallabies that come up and nibble on the grass at dusk!